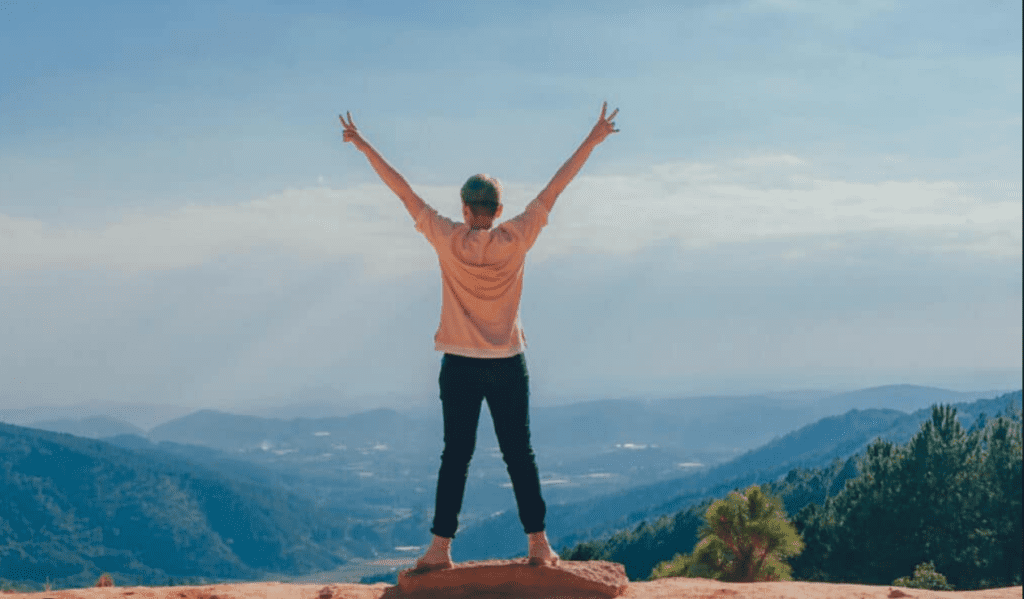 Borrowers in Australia are confronted with a new obstacle, known as the fixed rate cliff, as the Australian real estate market continues to navigate through times of uncertainty. The fixed rate cliff is in reference to the expiration of the fixed-rate loan terms that a large number of borrowers have signed up for over the past few years. This will result in those borrowers being moved onto a variable rate that may be up to 2.5 times more which may require them to refinance their loans. In order to help you avoid falling off the fixed rate cliff, here are five things you need to know:
1. The fixed-rate cliff is coming as fixed rate loan terms will soon come to an end.

If you have a loan with a fixed rate, it is vital that you keep track of when the fixed term will come to an end. The majority of loans in Australia with fixed interest rates have terms ranging from two to five years, and many of these will be coming to an end in the next 18 months (Over 500 Billion worth of fixed rate home loans will be expiring). If you do not refinance your loan or negotiate a new fixed rate with your lender before the end of the fixed term, you will automatically be switched to a variable interest rate. Here is a video on what we are now facing, courtesy of the ABC.
2. Variable rates are unpredictable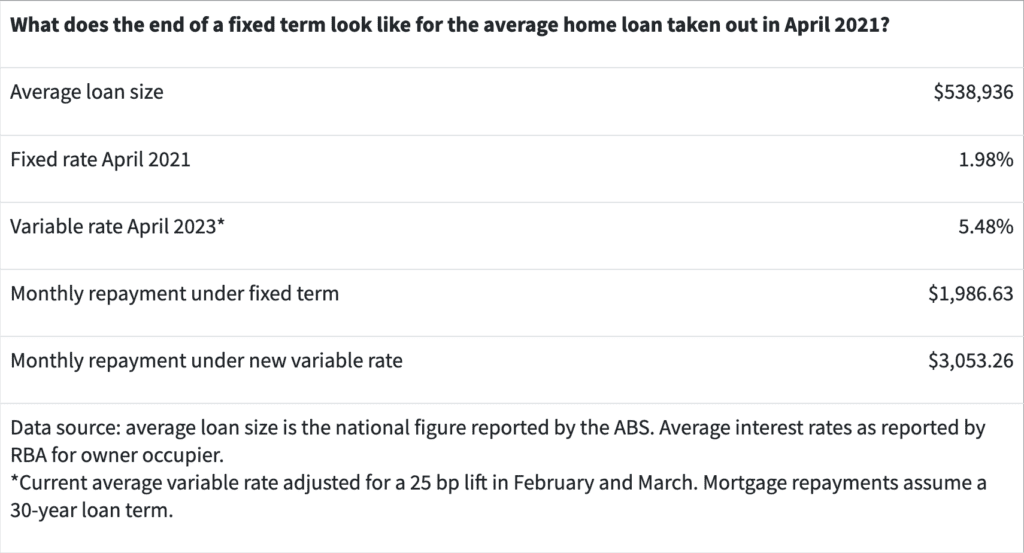 The cash rate set by the Reserve Bank of Australia, the state of the economy, and the costs incurred by lenders are a few of the factors that can have an effect on variable interest rates. This means that variable interest rates can change and are usually harder to predict than fixed interest rates. It is important to understand the potential impact that being moved to a variable rate could have on your repayments and house hold budget so plan your budget accordingly if this affects your.
3. There are times when refinancing is the best choice.

Refinancing could be a good choice for you if you don't like the variable rate you're being offered or if you want to know for sure that you are on the latest market available rate. Start by figuring out what you think your repayments will be by using our home loan calculator here.
This involves going with a new lender or product for your home loan (which we recommend that you do via a mortgage broker). This could provide you with a more favourable interest rate or additional features that are tailored to your requirements. But refinancing can also cost money in the form of exit fees and set-up fees. Before making a decision, it is important to weigh the benefits of the option against the costs of the option.
4. There is always the possibility of negotiating with your creditor.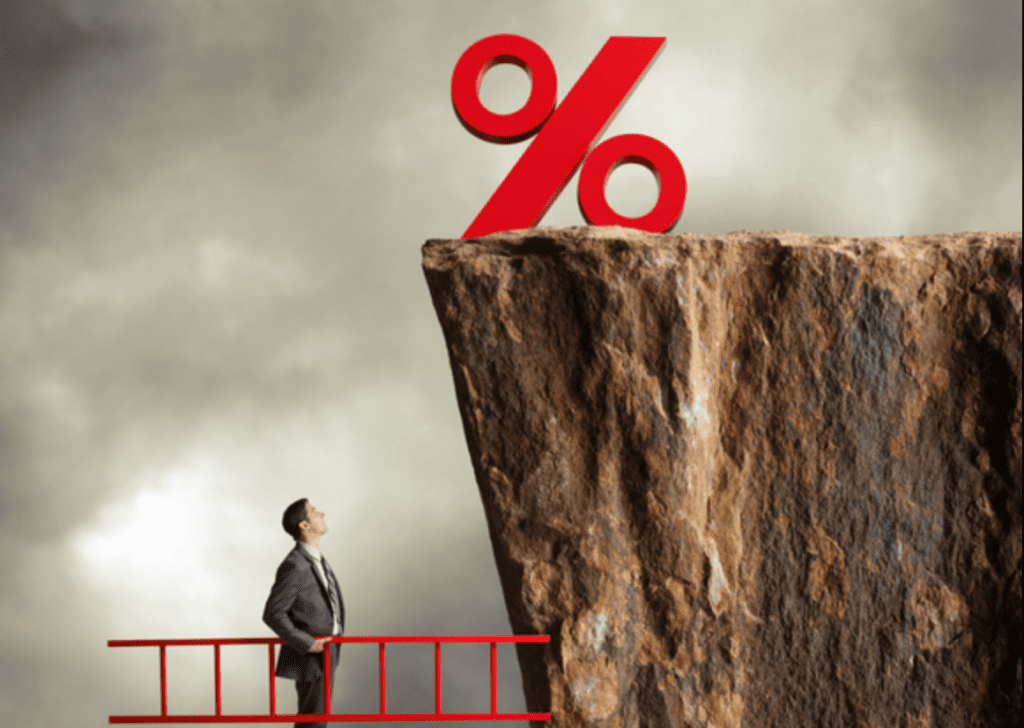 If you are content with your current lender and do not wish to refinance, you might want to discuss the possibility of negotiating a new fixed rate or another option that is suitable. This might entail having a conversation with your lender about your current financial situation and investigating your available options. Having said that, it is imperative that you are aware of the possibility that your lender will not always be able to provide you with a better deal. This is because of the old adage that 'new money is always priced sharper than old money' by lenders.
5. Consult with a qualified expert.

The transition from a fixed rate to a variable rate can be difficult to understand, so consulting an expert may be a sensible choice. For this step, you might need to talk to a qualified mortgage broker such as Soren Financial , a financial advisor, or an accountant who can help you understand your options and make decisions based on accurate information. You can also navigate the complicated world of home loans with the assistance of professional advice, which has the potential to save you money in the long run.
When it comes to the fixed rate cliff, there are a few more things to think about in addition to the five points that were discussed above.
To begin:
it is essential to have a solid understanding of both your current state of finances and the role that your home loan plays within the context of your larger financial objectives. Having this information at your disposal can assist you in making an educated decision regarding whether or not to refinance or negotiate with your lender.
Second:
If you are thinking about refinancing, it is imperative that you conduct extensive research and evaluate a variety of loan providers and products. You might be able to find a product that not only satisfies your requirements but also ends up saving you money in the long run.
Thirdly:
It's important to be prepared and have a clear understanding of both your current financial situation and what you're looking for in a new loan product if you're going to be negotiating with your lender. If you do this, you'll have a much better chance of succeeding in your negotiations. You may be able to negotiate more successfully as a result of this, and you may even end up with a better deal.
In Fourth Place:
It is essential that you give some thought to how a potential significant increase in interest rates might influence the amount that you have to pay back, and how this will affect your household and lifestyle. Being prepared and creating/following a budget can get you ready for any changes that may occur in your current financial situation.
Borrowers have been confronted with this obstacle for a while now knowing that the fixed rate is ending, and it is important to emphasise that the fixed rate cliff is not a recently emerged problem. However, given the present state of unpredictability in the real estate market, it is more essential than ever before to learn about the various home loan options available to you and to make decisions based on accurate information.
In conclusion, the fixed rate cliff can be an intimidating prospect for borrowers, but it is essential to keep in mind that there are options available to assist you in navigating this challenge. Taking action sooner rather than later can help you avoid potential financial stress and uncertainty in the long run. Taking action should involve refinancing, negotiating with your lender, or seeking advice from a professional. Taking action sooner rather than later as delaying will cost you.
You can make the most of the opportunities that are available to you and ensure that your home loan continues to be a valuable and manageable component of your overall financial strategy, if you take the initiative and keep yourself informed. Take the time to learn about your choices, consult an expert when you feel it's necessary, and then make a decision that's appropriate for you and the achievement of your financial objectives.