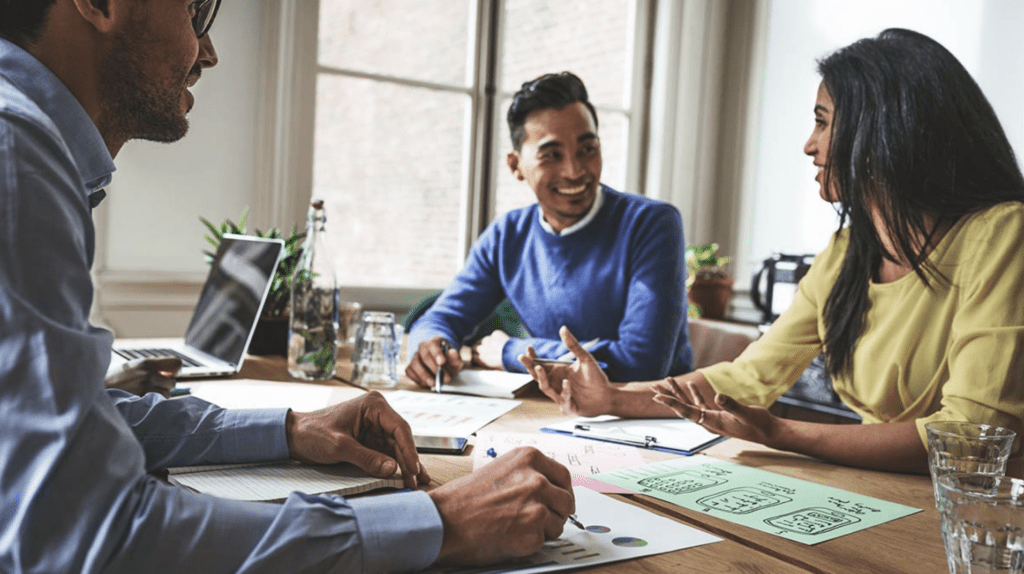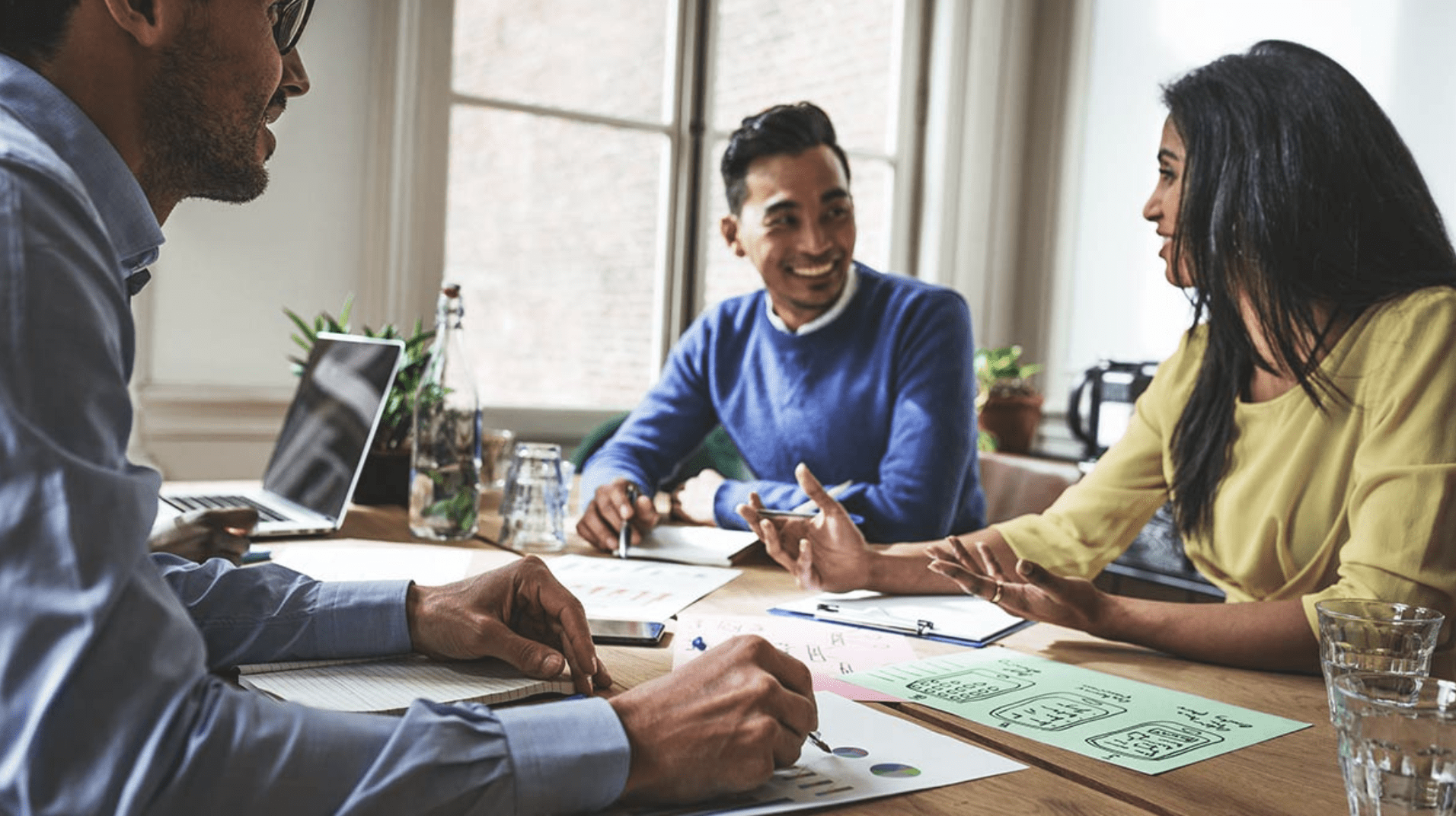 Mortgage brokers represent the banks or lending institutions.
This is an incorrect, your mortgage broker represents you and has a responsibility to find the right financial product that suits your specific requirements.
The aim of your mortgage broker is to work towards finding you the right lender and getting you the better deal/loan and to do all the legwork to make the loan application process as seamless as possible.
However a mortgage broker also has a responsibility to lending institutions to make sure that (as an accredited mortgage broker), the broker has made the necessary checks (e.g your credit history) to make sure that you are not a credit risk or liability to that lending institution.
It is cheaper to go direct to a lender for a home loan than engaging a mortgage broker.
No – Mortgage brokers work as 'middle men' to source financial products, we are paid by the lenders. The lenders do not pass this cost on to the client for getting their mortgage loan from a mortgage broker.
There is no pricing difference, the interest rates and loan amount you will be offered is the same as options that may be offered to you via direct lending.
If anything, mortgage brokers can negotiate to get you a lower interest rate or save you thousands of dollars by finding you a product that avoids lenders mortgage insurance (depending on your individual loan scenario).
You do not need a mortgage broker because loans are pretty simple.
The mortgage market has multi facets and the loan options are vast. Home ownership is one of the most important decisions a person can make, expert advice is crucial whether it is your first time entering the property market or you have made previous purchases, finance options are always evolving.Apart from getting you a loan approval, a finance brokers job is to help you acquire the right:
Pre approval
2. Interest rates and mortgage terms to suit your financial situation
3. Access to different lenders and loan products
4. Financial institution that will offer the right mortgage to suit your lending requirements
5. Borrowing capacity you need so you know how much you can spend on your home purchase work in the best interests of their client
6. Compare rates and finding competitive options between lenders/banks, outline the banks fees and manage the entire process with the lenders, which in most cases will save thousands of dollars to the home buyer. Brokers have existing relationships with lenders that they can leverage on your behalf since they have been dealing directly with the banks for years.
A Mortgage broker 's job ends after your loan has settled.
This is another myth, a good mortgage broker should be conducting annual review of your home loan. This can be the main difference between a good broker and a great mortgage broker.
Home buyers should be reviewing their home loan at least every two years to see what is available in the mortgage market to make sure you are on the correct lower interest rate and the best deal.
Many brokers need to carry out this assessment as part of their compliance and the fees paid to the mortgage broker monthly by the lenders covers this process.
A mortgage broker is covered by the Australian credit licence and belong to a finance brokers association. Home buyers can rest assured that accredited mortgage brokers have a duty of care to make sure that the particular product / mortgage / loan chosen suits your specific situation.
A mortgage broker only sources home loans.
Let's dispel this myth as well, mortgage brokers are accredited by their respective finance association to give credit advice around multiple financial products. From home loans to recommending you a car loan, to commercial lending and a loan for your investment property. Speak to your mortgage broker to find out what types of loans they specialise in.
I should speak to multiple mortgage brokers before making a decision on which lender to use.
Depends on your experience with the first mortgage broker you speak with. Ask him to out line his/her strategy and if it makes sense you can continue.
If the brokers explanation does not make sense to you or you simply want to sense check the brokers strategy, speak to another one and ask them for a strategy so that way you can compare.
We do not recommend that you engage two brokers at the same time as this will not help your loan approval with lenders. Banks / financial institution & lenders do not like to see multiple loan applications for finance coming from the same applicant.
My mortgage broker should be geographically based locally.
This is incorrect, a mortgage broker can be based anywhere in Australia to help you as the client facilitate the home loan process through a lender. You should be looking for the best mortgage broker rather than one who is based locally.
As long as they are accredited with all the major lenders / financial institutions , they are recommending your the interest rate / home loan and loan amount that suits your financial situation and are offering you many lenders to choose from, this will put you in the ideal position to get the best deal on your mortgage (which is usually a long term commitment).
First Home Buyers always have to pay lenders mortgage insurance (LMI) if they do not have a 20% deposit.
Traditionally, lenders will charge first home buyers a higher interest rate as well as require them to pay for lenders mortgage insurance. The whole process is an expensive exercise for first home buyers as they need to pay expensive fees.
This is a great example of why a good mortgage broker is vital as they have other options to help you avoid LMI, something a loan officer at a bank / lender might not.
The commissions paid to mortgage brokers is varied depending on the lenders /home loan chosen.
There is no secret that mortgage brokers get paid from the lenders in the form of commissions. This is traditionally in the form of an upfront commission as well as a small monthly trail commission to cover ongoing customer service enquiries that the mortgage broker client may have.
However all brokers are generally paid the same, the only difference between lenders is how the upfront and trail commission is split up and paid to mortgage brokers.
You as the home buyer can rest assured that the commission amount stays the same, and this is not the motivation where mortgage brokers place your home loan / mortgage.
Most mortgage brokers work in the best interests of their clients to find the right mortgage, and all brokers have compliance regulations to follow that require mortgage brokers only recommend a home loan or mortgage choice / credit advice that suits the client's particular situation.
Your mortgage broker should provide you with a written quote that will outline the commissions paid to them as your broker, make sure you read the fine print.
All mortgage brokers are the same, it does not matter which broker I use for my loan.
Mortgage brokers tend to specialise in certain loans over the years of their business. They also tend to use a handful of lenders for varied reasons. Mortgage brokers will have different strategies and also opinions on which lenders are best suited for your home loan.You as the borrower should make sure that you are part of the whole process, as you need to be comfortable with the fees / interest rates / and strategy on offer by the mortgage brokers you are speaking to.
We are here to help, even if you just want to see how much you can borrow, you can use our mortgage calculator here or you can reach out to us at startnow@sorenfinancial.com